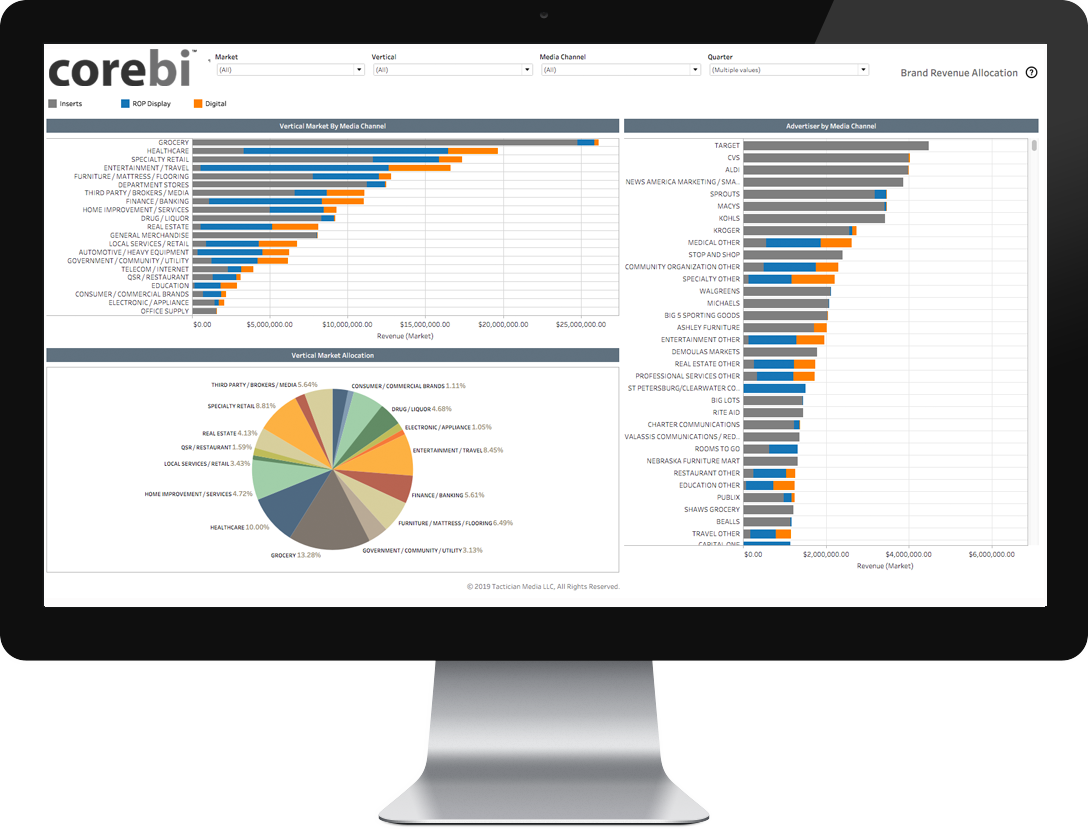 Now more than ever before, publishers are looking for proven solutions to their most pressing business challenges. Through our ground breaking CoreBI™ application, measure and manage key performance metrics – volume/revenue/rate, distribution methods and projections from a database of over $7.5 billion of transactions. Increase revenue, and save time and money using insights to benchmark performance, improve negotiation results, and maximize profitability from large advertisers. Identify emerging business development opportunities to offset 'big-box' closings.
Maximize performance with Digital Owned and Operated. We monitor over 7,900 brands for FSI, ROP and Digital ad revenue. Convert coveted ROP relationships to Digital campaigns or complement an FSI promotion. Identify brands that are advertising using Digital ads in other markets. Focus on specific website performance across vertical markets and down to the brands themselves.
Understand the full picture and execute on potential.