Media Planning and Placement Tools for Publishers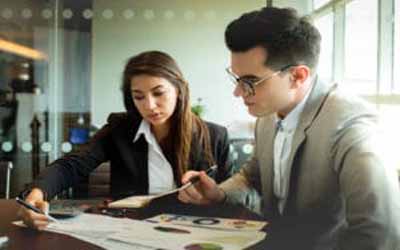 Provides a simple method for creating presentation ready maps and proposals.
Distribution proposals
Cut and paste a distribution
Presentation-ready maps
Advertiser and competitor locations
Quick turnaround estimates
Assess program changes
Save time and money and reduce errors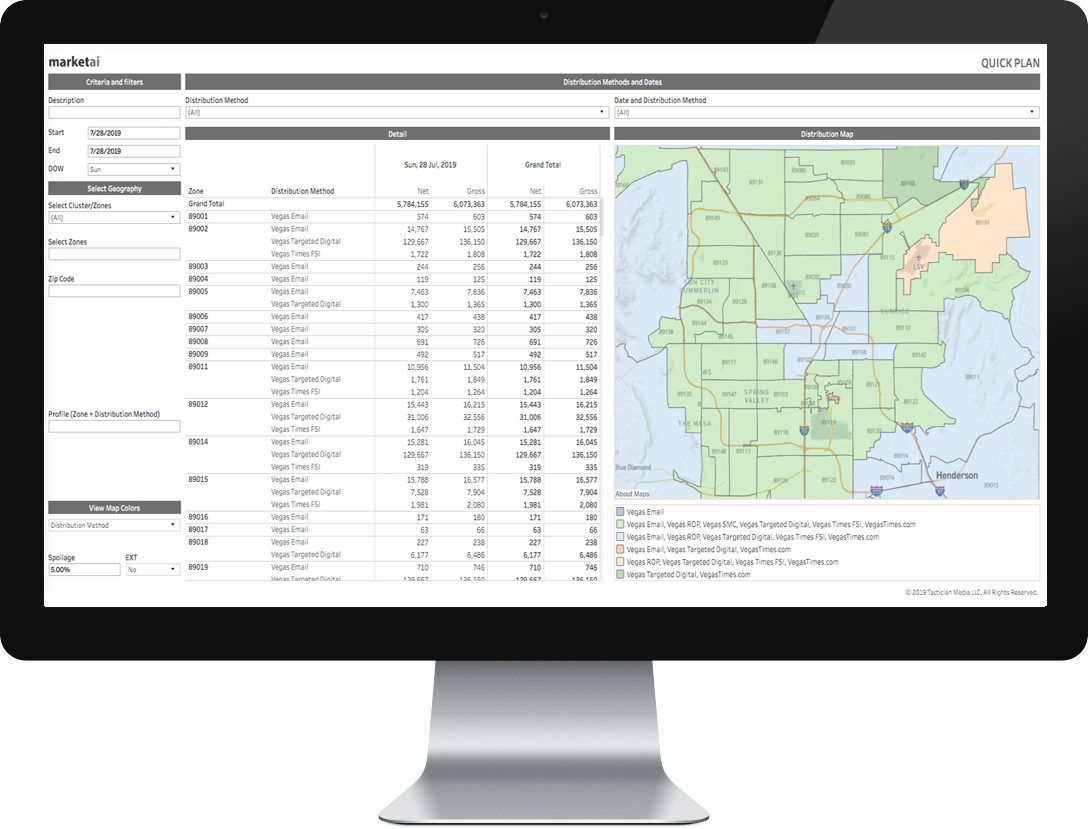 Relevant research variables to create multi-media data-driven proposals.
Professional sales proposals
Hundreds of demographic and spending variables
FSI, ROP and Digital distribution methods
Distribution and pricing
Demonstrate your market value
Sell across product types and media channels
Archive proposals for future use
Higher Close Ratio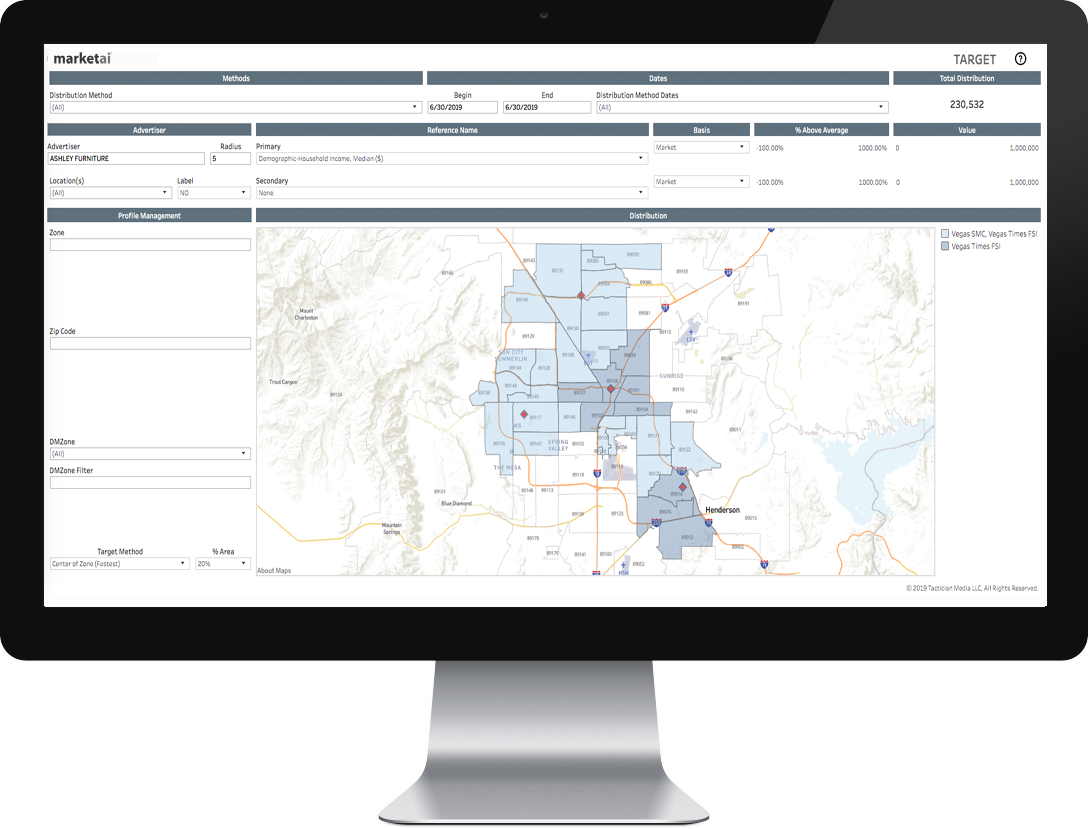 Automate the optimization of existing programs based on geographic and research variables.
Identify performance gaps
Automate the optimization of programs based on geographic, research variables
Statistically demonstrates the improvement in audience quality
provides presentation-ready proposals
data-driven case for additional products and distribution
Improve the ROI of advertiser programs
Expands the context of contract discussions from 'pricing' to 'value'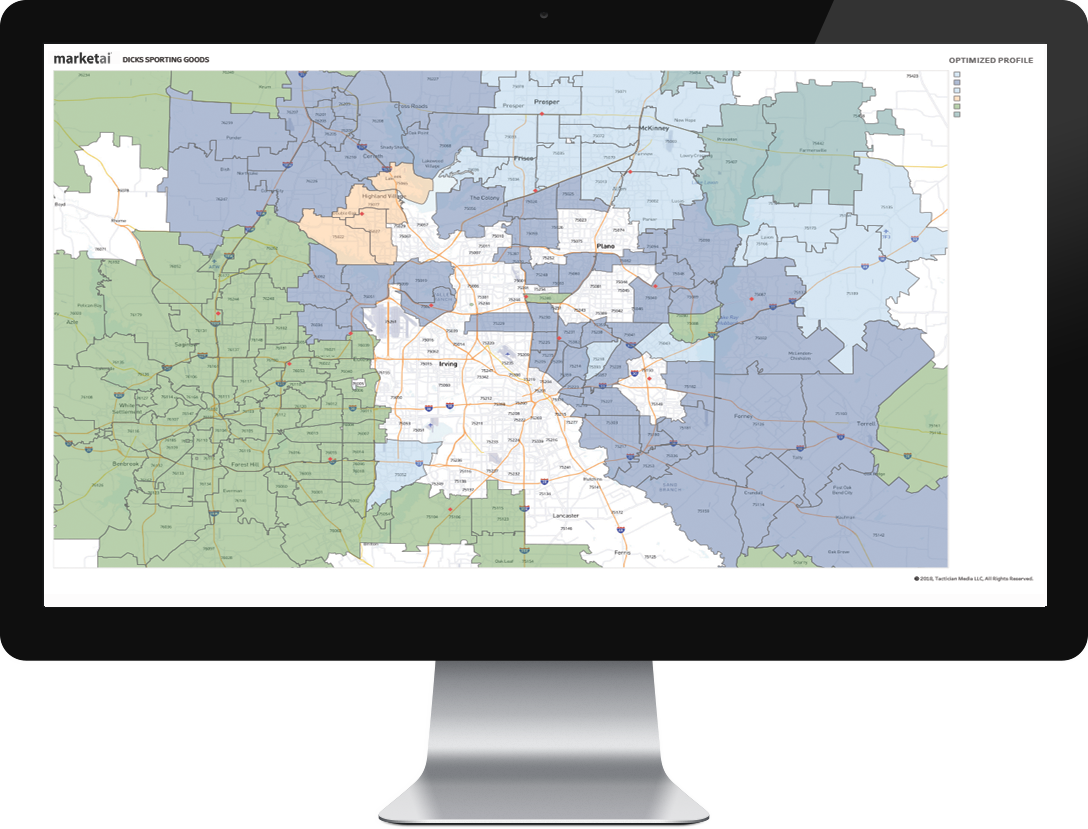 Support for local and regional sales.
Distribution Mapping
Print and Deliver Pricing
Printing Specifications
Full sales proposal
Output to PDF
Great for mobile device or tablet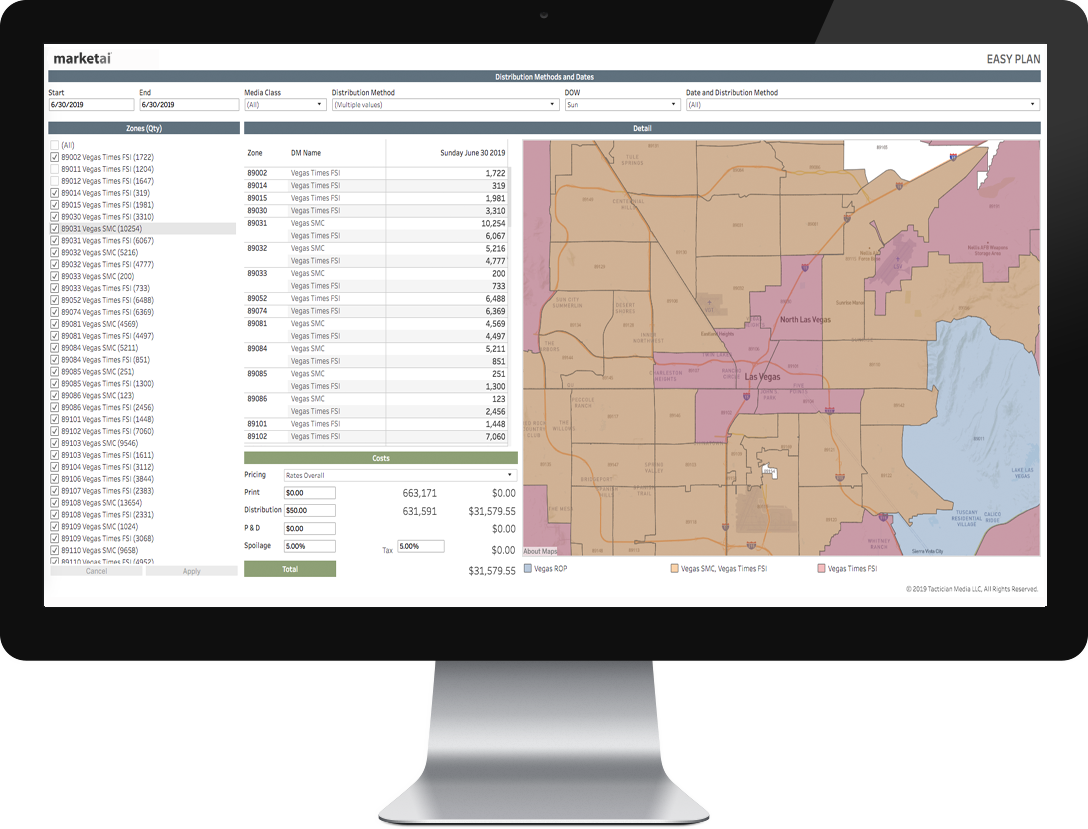 Finite targeting for Grocers and Franchises
Develop versions from profiles
Show complex mapping
Control distribution for specific stores
Store and modify profile scenarios
Output and share maps with advertisers
Must have for Grocers and large franchises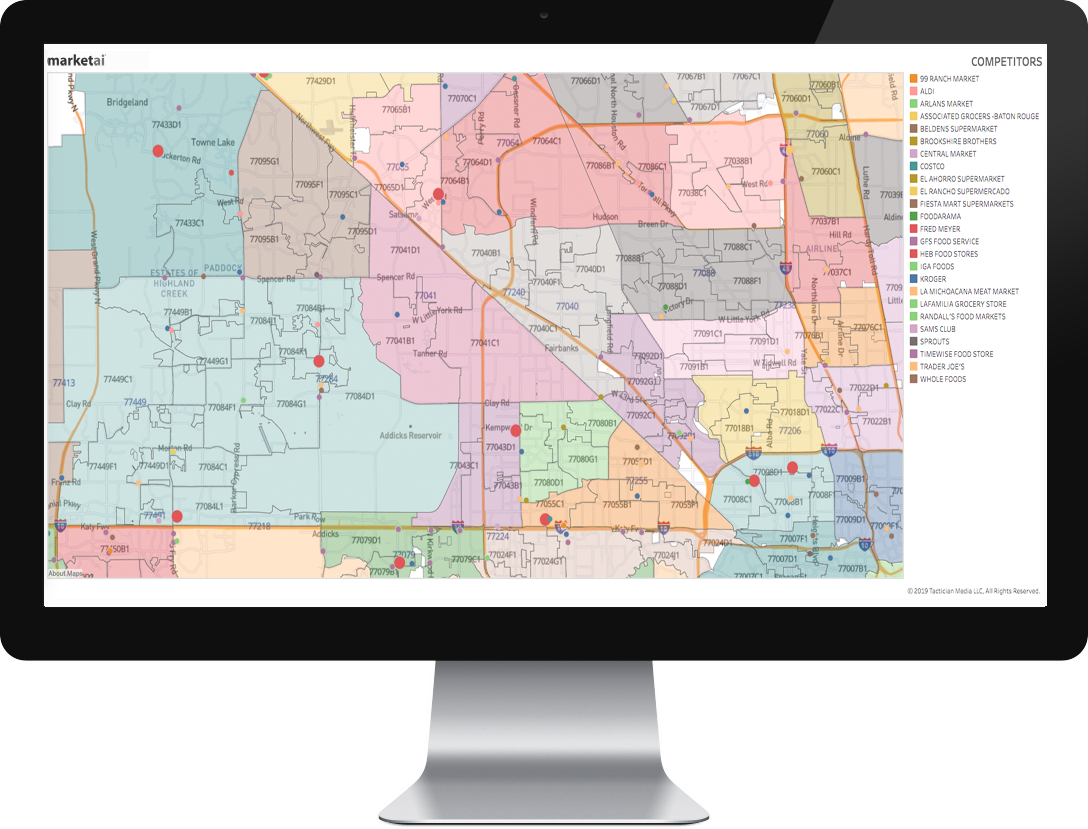 Seamlessly integrates planning with Ordering, Financial and Operations systems.
Order entry interface
Duplicate orders
Full past order archive
Integration to insert production software
Transmission of orders to accounting and billing
Manifest output and extensive historical reporting
Order integration is compatible with most of the popular packaging and financial systems in the publishing industry.  Contact us to discuss your specific system needs.